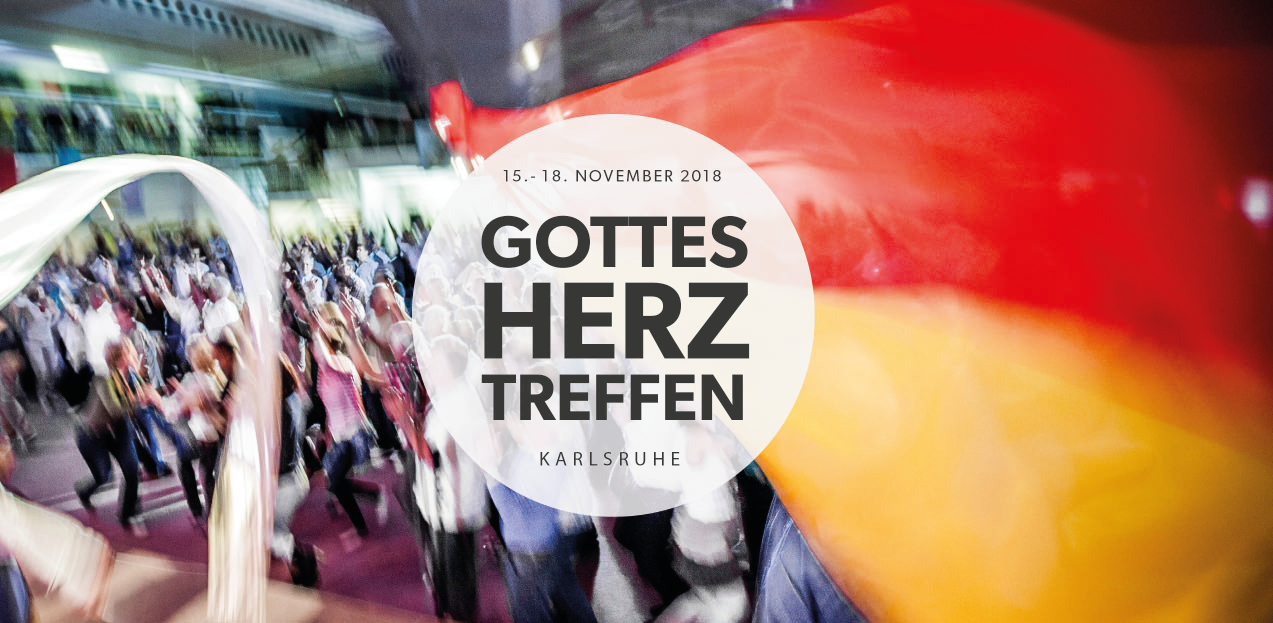 MEETING GOD'S HEART - encountering God's loving holiness
Too often we have substituted fear of God with fear. Or we preached love and forgot God's holiness. But does not both belong together?
In "meeting God's heart," let us step together before the Almighty, awesome God: as children who know how deeply they are loved; as a family that knows the true Lord of this world; as a bride, who still expects a powerful move of God in this country. come and worship with us, listen, let us be in awe together.
What is the ELIA movement?
For more than 15 years, a circle of leaders from German-speaking countries has met to invite God's presence. For just over a year, this circle has been continuously expanding, forming the tip of a growing movement.
At the heart of ELIA is the longing for God's lasting glory in our land. The bottom line is deep and honest relationships between Christians from different backgrounds - the "Family Spirit". In addition, we free ourselves from our own plans and concepts to make room for God to communicate with us from heart to heart. Because: Only he knows how a country can be changed!
ELIA Leadership Team
Markus and Angelika Egli
YWAM
Uwe and Beate Meyer
PASSION | Schwäbisch Hall
With...
David Demian (CAN)
Leader of "Watchmen for the Nations" calls together those who seek God from all nations. Thousands of people experience God's glory and deep fellowship among nations in the gatherings. Often there is reconciliation between ethnic groups.
Marc Dupont (CAN)
has been a recognized prophetic voice in the body of Christ for many years. He was the first to predict the Toronto movement in the 1990s. With his support, the "Gathering" movement around David Demian experienced a strong intensification of the presence of God last year. Marc's ministry, with all its down-to-earthness, facilitates the supernatural work of the Holy Spirit.
Die Passion-Band
leads worship at numerous events in the nation and abroad. With spontaneity and different styles of music, they roll out a red carpet for God and bring people into his presence.
Venue
Missionswerk Karlsruhe | Keßlerstraße 2, 76185 Karlsruhe
Organiser
ELIA-Kreis e.V. | Schlierbergstraße 82, 79100 Freiburg
Program
Thursday, 15. November 2018
19:00 - 22:00
Friday, 16. November 2018
09:00 - 12:30
15:00 - 18:00
19:30 - 22:00
Saturday, 17. November 2018
09:00 - 12:30
15:00 - 18:00
19:30 - 22:00
Sunday, 18. November 2018
09:30 - 12:30
Prices
| | |
| --- | --- |
| Adults (16 years and older) | 65 € |
| Students (16 years and older) | 35 € |
| Children (up to 10 years) | free of charge |
| Children (10-15 years) | 15 € |
| Couples | 110 € |
| Couples with 1 child (10-15 years) | 125 € |
| Couples with 2 and more children (10-15 years) | 130 € |
| Day ticket for Friday or Saturday(16 years and older) | 30 € |
| Cancellation fee | 10 € |
Children
God wants to meet us as a spiritual family, in living together from the youngest to the very mature. So we encourage families to consciously come with their children. Children are deliberately involved in worship in plenary. We do not offer extra child care, but there will be rooms that parents can use with their children.
Meals
Food trucks will be serving lunches and dinners in the immediate area. For self-catering, tables and chairs are available in the foyer. There is also the possibility to visit surrounding restaurants.
How to find us
| | |
| --- | --- |
| Parking: | There are only limited parking spaces around the event hall (own parking garage Missionswerk). Therefore we would recommend you to use puplic transport on Thursday and Friday. |
| Train: | Central Station 25 minutes on foot from Missionwerk |
| S-Bahn (tram): | Kühler Krug station, 5 minutes walk from the Missionswerk |
| Bus: | Bus-stop directly in front of the Missionwerk, Liststrasse, bus no. 55 |
Registration
Online registration is closed. There are still tickets available. You can purchase your ticket at the venue.